Anja de Crom is a writer at Joomla Community Magazine and runs a small web agency in the Netherlands with her partner. I was pleased when she asked to interview me for the JCM.    
Meet a Joomler: Alison Meeks
Your role with Joomla: Social Media Team Lead, Administrator of the Joomla No Spam Group FB, J Marketing Team Member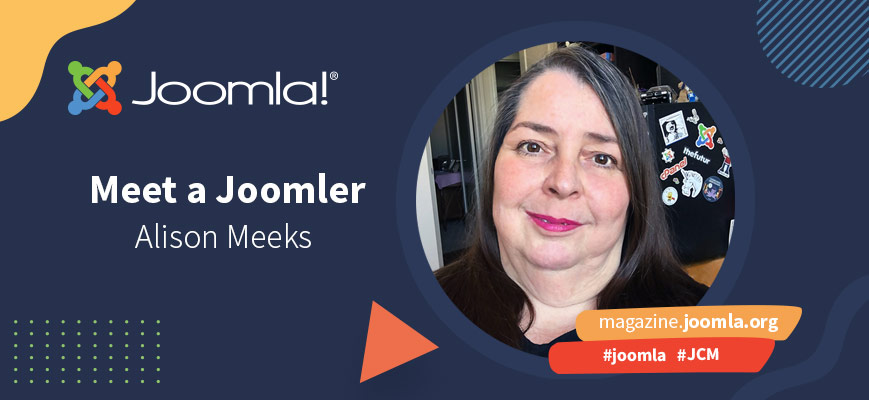 If you follow Joomla on one of the social media channels, the name Alison Meeks might have a familiar ring to it: Alison is everywhere! Alison was introduced to Joomla by a guy named Bob. She saw the potential of the CMS (version 1.5 at the time) and while she decided not to keep working with Bob (he turned out to be an 'ass grabber') she continued working with Joomla. She joined a JUG, one thing led to another and now she's part of Joomla's Marketing Team and Team Leader of the Social Media Team. And enjoying it: "I live and breathe Joomla all day, every day."
Alison, thanks for your participation in this interview! Please tell us a little about yourself!
I'm Canadian and have lived all my life within a few hours of Toronto. My background is print purchasing, administration, print design, marketing administration, which in the past several decades has included website design.
I'm a big fan of animals and their welfare and speaking out about environmental concerns.
**The interview was in the July 2020 issue of Joomla Community Magazine. You can read the complete article here.